It was two o'clock in the afternoon at the Dometz Taylor home, in the community of Pearl Lagoon, on the 14th of may, when songs started to sound announcing the funeral service of Professor Faran Dometz Hebbert, who passed away the 9th of may 2022, at 71 years old.
Families and friends join in a painful environment to say goodbye to their love one; a man that was devoted to God, on academic and a loving friend, who dedicated the most of his life for the development of the Caribbean coast of Nicaragua in different areas.
Pearl Lagoon great pride.
Faran, was born in Pearl Lagoon, Nicaragua on June 12th, 1950. He was the son of Joseph Dometz and Ercilla Hebbert. He took great pride in that he was reared solely by his mother who worked tirelessly to provide for him and his four siblings: Orville Stamp, Cesar Stamp, Arturo Stamp and Rachel Dometz.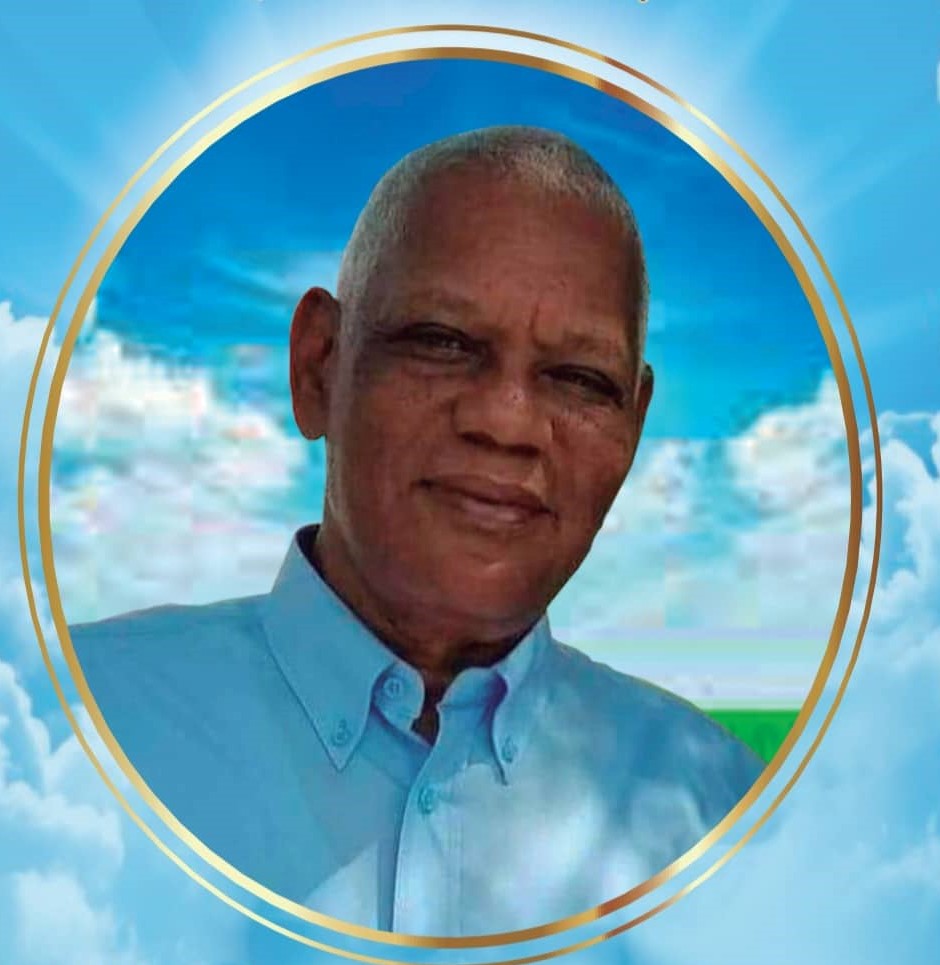 He is survived by his wife Luddy, his sons Isaac (Hope) and Faran, his daughter Ercilla (Tyrone), and his 5 grandchildren: Harry, Farah, Davin, Denzel and Tyrone Faruh, his loving sisters Rachel (Boyd, Faran, Gretchen), Cristina (Dell, Mario, Jimmy, Rodney, Edwin, Jose, Elvia and Berton), Hilda, Ivania, Blanca, Mary, his brothers Rydell, Julio Mario, and countless nieces and nephews.
Graduated from the Colegio Moravo.
(Moravian Junior High School) in Bluefields, Nicaragua in 1970. It was important to him that his sister Rachel, always be acknowledged for supporting him and being the primary reason he was able to attend high school. After graduating he served as the Director of the Instituto Nacional Las Perlas.
Later, he went on to earn his Bachelor's of Science in Mathematics, from Western Maryland College in Westminster, Maryland. He finished his studies in a record of 3 years and returned to Nicaragua where he became the Director of the Colegio Moravo in Bluefields. During the times of war in our country, he served as a voice of reason and as a peace and hostage negotiator.
Nota relacionada: FARAN DOMETZ, UN LÍDER NATO Y ECUÁNIME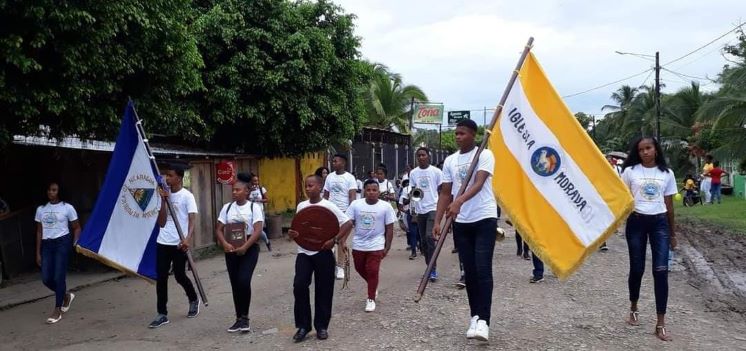 Strong believer and servant of God
After earning a Master's degree in Theology and another in Divinity and Christian Ethics (Union Theological Seminary, Richmond, VA), he returned home to the Caribbean Coast and worked as a pastor in Bluefields and subsequently went on to his home church of Magdala in Pearl Lagoon.
One of his biggest achievements at Magdala was the rebuilding of the church with the help of the community. It was a great task, but he rallied everyone. We can all say we helped to build the church. He continued serving the Moravian Church as the Superintendent of the Church in Nicaragua.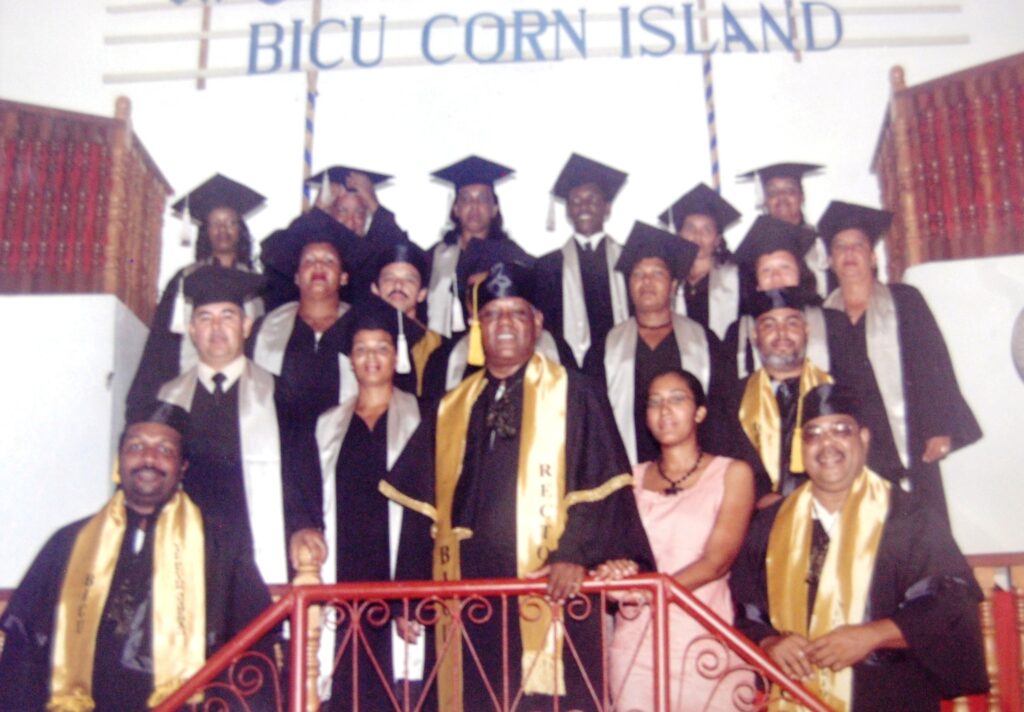 From 1995 to 2008, he served at the Bluefields Indian & Caribbean University (BICU) in several capacities beginning as Vice Rector of the Bilwi branch, then as General Secretary of BICU, and ultimately as Rector of the University. While serving as Rector, he was elected as Vice President of the National Council for Universities. It would be the first time a Black man and representative of a Caribbean Coast University would serve in that capacity.
He worked tirelessly to strengthen our institutions of higher learning, with the hope that it would make our communities a better place. His mission to strengthen the educational institutions continued after moving on from BICU. He was appointed as Director of the Regional Autonomous Education System where he worked to decentralize education on the Caribbean Coast, as well as ensuring that the educational curriculum would be multicultural and multilingual; thus, more respectful and representative of our region's history and culture.
Throughout his life, he was also twice elected to public office–first, as Regional Councilman for the Southern Autonomous Region, and later as Deputy Assembly Member to the National Assembly.
In the last 3 years, he dedicated much of his time to Door of Hope Moravian Church. He served there as a mentor to the church leadership and was a source of institutional knowledge, helping to ensure and nurture the spirit of the Brotherly Agreement.
"Professor Faran," as he was lovingly known throughout the country, dedicated his life to serving others and uplifting the community of Pearl Lagoon. He wore many hats: religious leader, elected official and educational authority. His favorite hat of all was being a family man.
People like Prof. Faran come along once in a lifetime. He will be remembered for generations as a man of unwavering principles.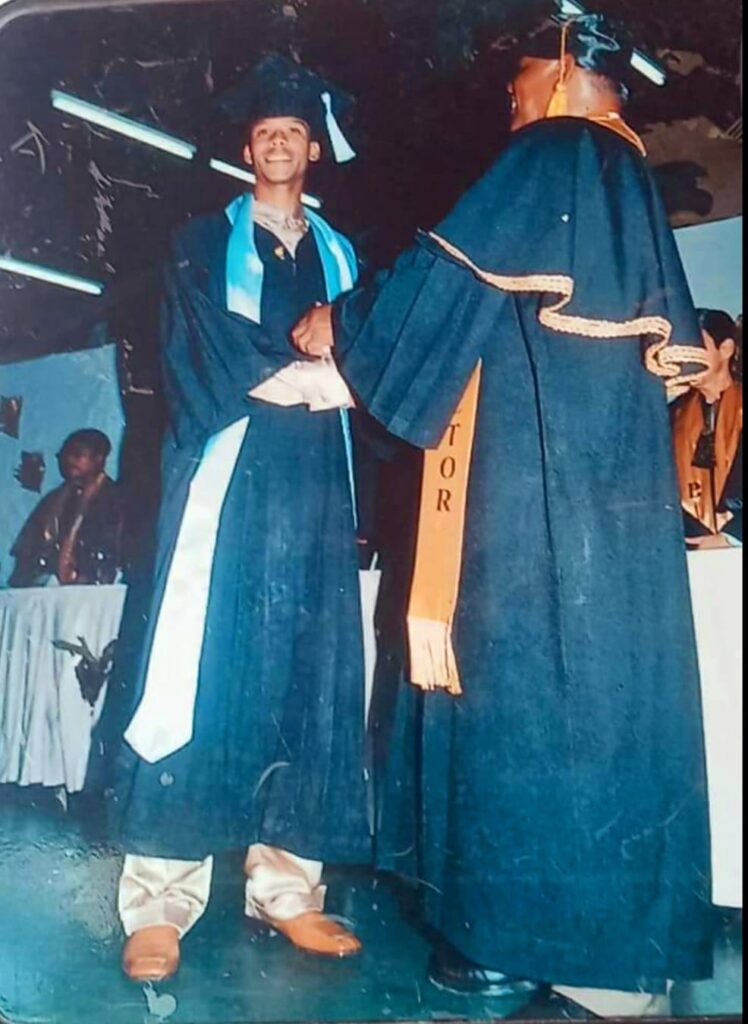 Poem
Author: Alger White Morales.
From Corn Island I arrived Bluefields at the BICU university in the year nineteen ninety-nine, I met Prof. Faran, and he said to me everything will be fine. Many times I was sad and felt stressed right through, and he would say, don't worry son, God will bless you.
Besides being the rector, he was like a father to many of us, he always make sure that the students from the community were treated just. Many times when I was discourage and felt like going back home, his encouraging words made me feel like I was not alone.
Prof. Faran always takes a smile out us, he was so kind and was always generous. I must admit, he believed so much in education, he demonstrated it, not only in words but by action.
Time has gone by so fast, it felt like it was yesterday, I never imagined, you would die on my birthday. that makes it even harder for me to forget you, I am trying to be strong, but my heart is still in blues.
You had a great virtue, thas why you were always humble, that's why for me you were the most noble. I still remember the night you gave me my diploma, I was filled with joy and happiness, and this is not a drama.
The BICU family will miss you, not only them but your wife, children, and friends too. Our time on earth has reached to an end, but your legacy will go on my friend.
During your time here on earth, you served God with love, I believe when Jesus comes you will be taken above. Am missing you more each time I hear your name, I have cried so many tears, yet my heart is broken just the same.
I miss our times together and the things in common that we share, but nothing fills the emptiness, since you are no longer here. I have so many precious memories that will last our whole life through, each one of them reminds me of how much I will miss you.
This poem is written with love for him, and all who are here gathered, I know your heart will be pleased if you knew this poem was written by Alger. it's really hard for me to know, that I would not again see Prof Faran, but I am sure we will meet again in the heavenly Canaan.