Esmeralda Hodgson Brown, is originally from Bluefields Nicaragua, but has lives and worked in Miami Florida (United States). Her son Ranwell Carter Hodgson, with great joy, admiration and pride, congratulate his mother, for concluding her career as "Associate of Science in Nursing", at the Advance Science International College (ASI).
Esmeralda graduated with honors. ASI, recognizes individuals who have finish they career for being outstanding and as her achievements has done exceptional, she receives medal and certificates for the accomplishment.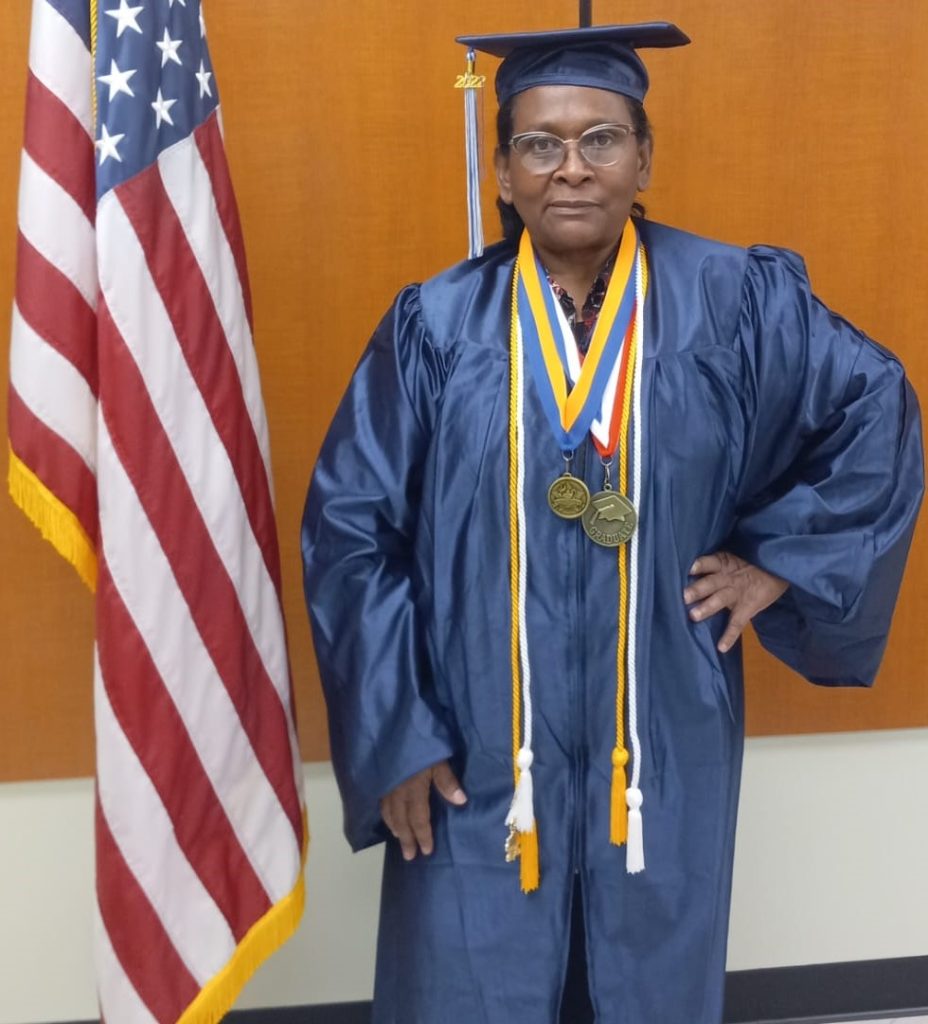 Ranwell said that his mother has being a great example for him and for others, "I know many will remember my mom, while she was living in Bluefields she studies pharmacy, she worked at the San Pablo hospital or old hospital as how we use to call it and she also worked at the Ernesto Sequeira hospital. For many years she was on crew ship, then she went to the US, where actually she is citizen".
Esmeralda success it's on inspiration for others, in middle of the difficulties, she has always been overcoming to improve her personal life and professional skills, motivated by the phrase, "where there is life there is hope".
You can also read SHANTEÉ OVERCOME OBSTACLES TO ACHIEVE HER DREAMS.