Hace 11 años fue condenada por tráfico ilegal de personas, sin embargo en el 2014 ordenaron su liberad, pero ella, sigue presa.
El 8 de marzo en  ocasión al  Día de la Mujer liberaron a 230 mujeres y en la lista no apareció Kelsha Carter
Kelsha Maria Carter, fue condenada por tráfico ilegal de personas y crimen organizado, en el sonado caso del ex-boxeador Evans Quinn Duncan, pero al siguiente año su abogado Aversio Munguía Siles, apelo probando su inocencia ante los magistrados y ellos le dieron la libertad, el 25 febrero del año dos mil catorce y hasta hoy no se ha hecho efectivo.
¿Para cuándo se hará efectivo la libertad de Kelsha?
Es la pregunta que se hacen familiares, amigos, vecinos y el abogado de Kelsha.
Aversio, aseguro que la fiscalía apelo la sentencia con un recurso de casación, que nunca se resolvió, "y así seguimos en la lucha", dijo el abogado de Kelsha.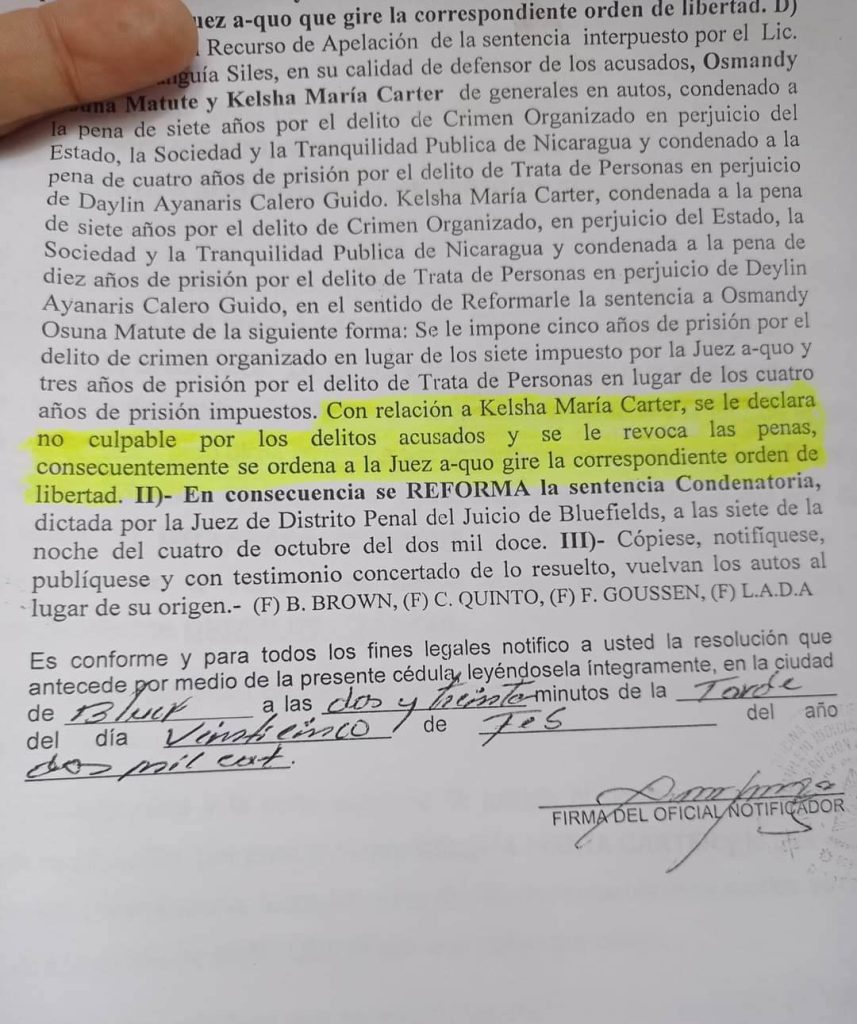 En el 2022 en una entrevista a Noticias de Bluefields, su tía Lisette González asegura que Kelsha, fue una víctima de Evans y es inocente, por eso ellos solicitan revisar el caso para que Kelsha pueda salir en libertad y atienda a su hijo que ahora tiene doce años.
En ocasión del Día de la Mujer liberaron a 230 mujeres y en la lista no apareció Kelsha Carter, "a pesar de estar 12 años y declarada inocente por un tribunal de apelaciones.
¡Que cosas no!!! la misericordia para Kelsha Carter continúa!", escribió Aversio en su red social.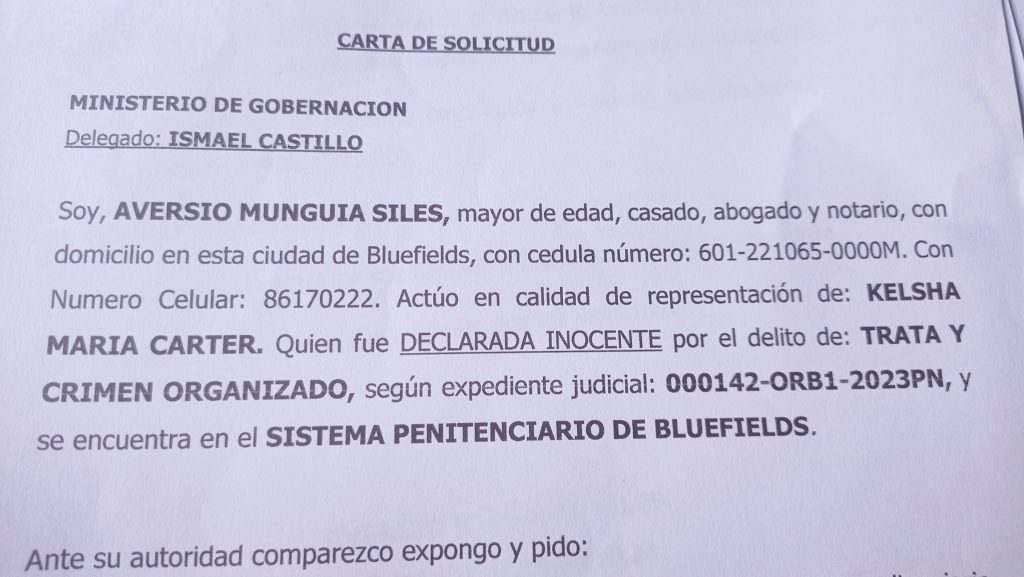 Kimberly Wilson Gutiérrez, es vecina de Kelsha y el día de la mujer compartió en su red social estas palabras, "Señoras, Señores 8 de marzo no es para Celebrar, ni felicitar.
Este 8 de Marzo alzo mi Voz para Kelsha Carter, ella no quiere que lleguen con torta, ni cambio de look, ella quiere escuchar que es libre, ahí si me pondré a saltar y decir. " Kelsha, you are finally free"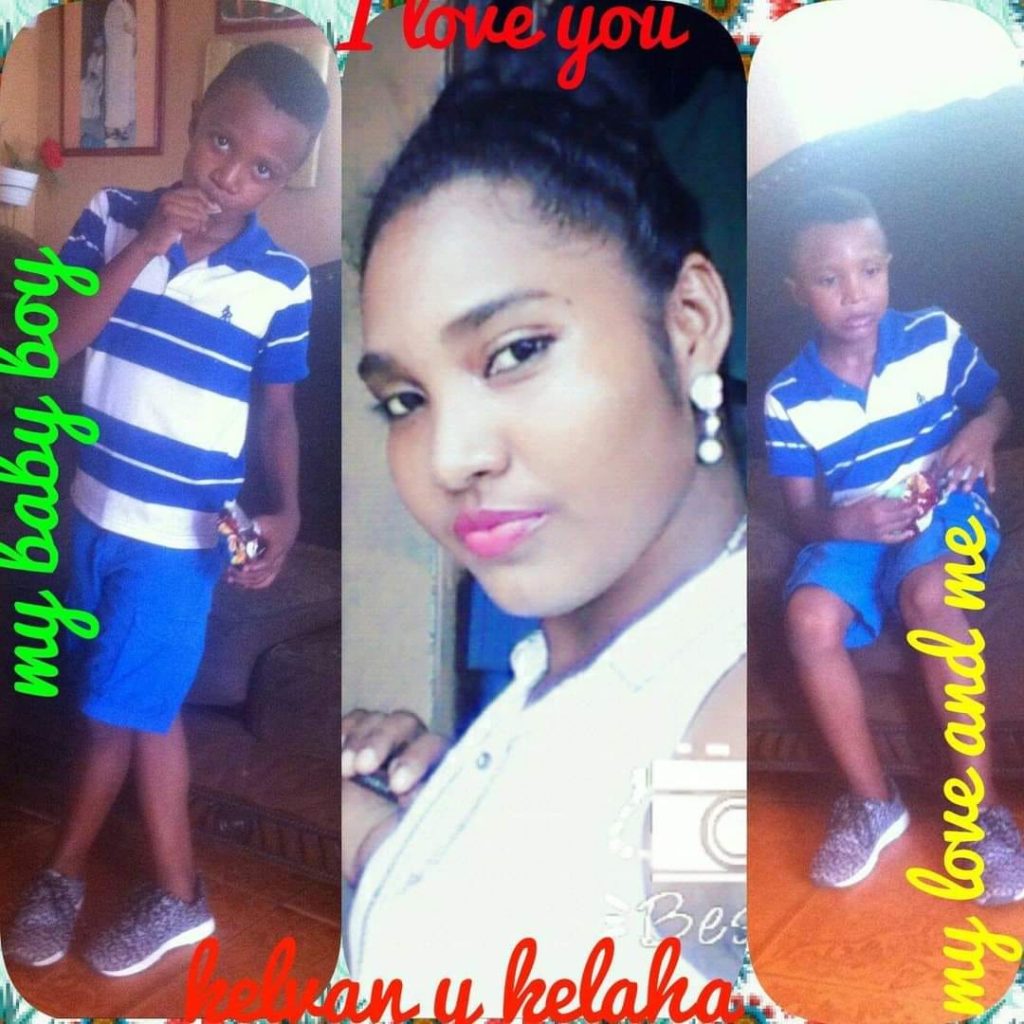 Otra vecina de Kelsha escribió, "Libertad para Kelsha"
Sherryl Ann, "Querido Dios misericordioso, quiero ser humilde ante Tus ojos. Reconozco que Tú sabes lo que es mejor. Estoy deseoso de recibir las promesas que tienes para los humildes. En el nombre de Jesús oro, Amén. "Freedom for Kelsha".
Dear Gracious God, I want to be humble in Your eyes. I acknowledge that You know what's best. I am eager to receive the promises You have for the humble. In Jesus' name I pray, Amen".
THE HISTORY OF ONE OF OUR OWN KELSHA CARTER.
The 8th of March as we celebrated Woman Day around the World, I see all these woman and men from our different institution as the march around the main streets in our nice little city of Bluefields, then I also see a picture of this young woman by the named KELSHA CARTER. Kelsha, in jail for a crime that I'm not sure if she did it or not.
Kelsha was put in jail and sentence to 28 years in jail. After the first judge sentence, Kelsha lawyer made an appeal to this sentence and the Magistrates decided that she was wrongly condemned and in this second part of her sentence KELSHA CARTER, SENTENCE CHANGE, SHE GOT HER FREEDOM, but this freedom was only written on her sentence cause in the reality KELSHA CARTER was never freed from jail.
Kelsha was sentence along with maybe 4 others 2 man from Colombia who after a few years or less they were send to they country, the other person who also got condemned was freed years ago. So the question now is WHY IS KELSHA CARTER still in jail after all these years that she should have been freed. Kelsha have one son he is like 12 or more years old by now. Her son had pass true so much and at his young age he have suffer cause of not having his Mom around him.
I have no idea where he is now. I just hope he is alright. As we celebrate woman day KELSHA IS STILL ENCARCERATED, nobody understands why, Kelsha time in jail she have lost her Mother her Grandmother and other close relatives and friends, here in Beholden we ask our self one question. what is KELSHA CARTER PAYING FOR IN JAIL, AND WHEN KELSHA WILL BE SET FREE?
LEER TAMBIÉN ¿ POR QUÉ MANTIENEN EN PRISIÓN A KELSHA CARTER?
This girl has paid her debt to society, so that day Kelsha comes out of jail, there will be another debt to be paid and that's the one that the State of Nicaragua will got to pay her back all these years she Is in jail yet she has a sentence that says she is free. Somebody please anybody that reads this and can help cause your hands can reach far up there where the bosses are, please THIS IS AN S.O.S for this Beautiful girl who have paid more than her depth to society.