Sindy Roxanell Elmor White, is a woman with a tremendous potential expression in paintings. Her paints are inspiration of the Caribbean Coast of Nicaragua. Since twelve years she learned artwork, from a tourist that reach doing arts to Little Corn Island where she origin from.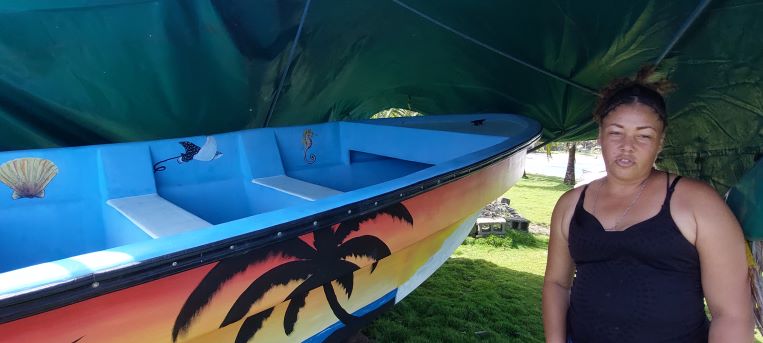 The talent of Roxanell is unique, she has the abilities in order to create an art that inspires and transmit feelings. Painting is her dream. Actually she is the only woman in Corn Island that do these type of work, most of the time you will see her being accompanied by her kids Angeline, Celisha, Jasnell, Gadwin or Benjamin.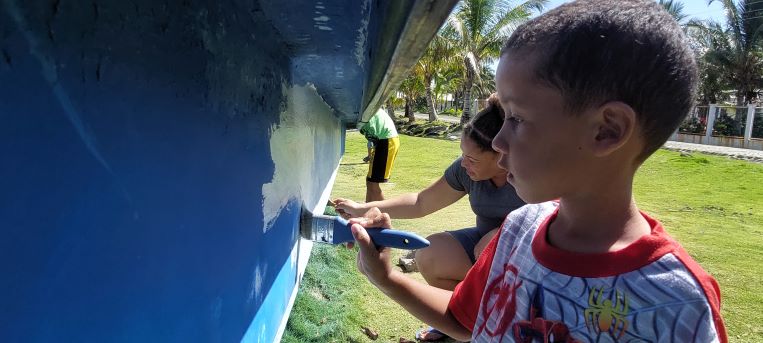 You can also read: CORN ISLAND ESE TURISMO EXCEPCIONAL EN EL CARIBE NICARAGÜENSE QUE TE ENAMORARA.
We find Roxanell , while painting a boat for the tourist guide "Paradise Island", the boat reflects and capture the livings of the islanders, "in a week I finish the work and the owner love´s it, people who have seen it have fallen in love with it, and that is what make me proud of what I do to make money" said Roxanell .
The painting of this artist break all chain, she creative, this is her passion, her works always go beyond expectations, she always positive on what she does, in her mind she has clear the objective of each clients and what they will love of her artworks.
She has a born gift, her dream is to be a professional in this area, she motivates woman to go for they dream, to be a better person that can contribute to the development of the country.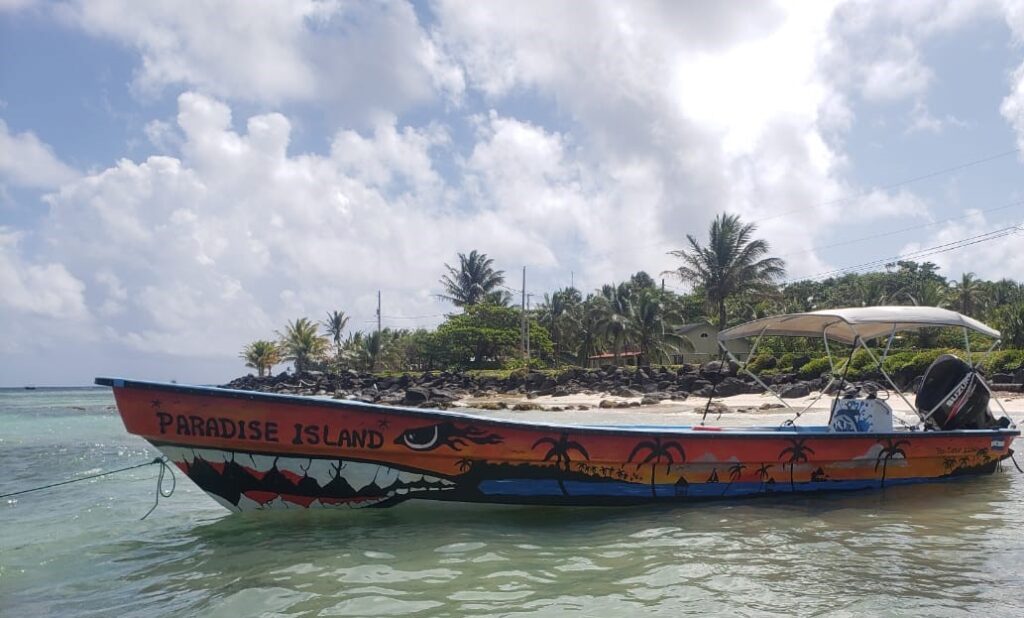 If anyone will like to contact Roxanell to do a work you can call her or send her a message to her phone number 58352932 and if you will like to tour on Paradise Island u can call Chete at the phone number 57634901.